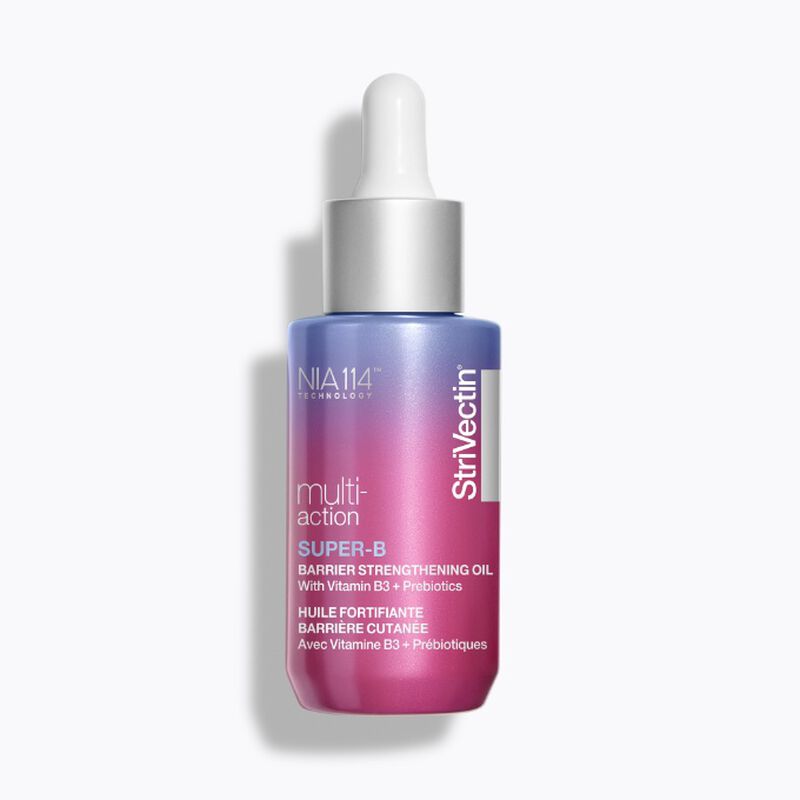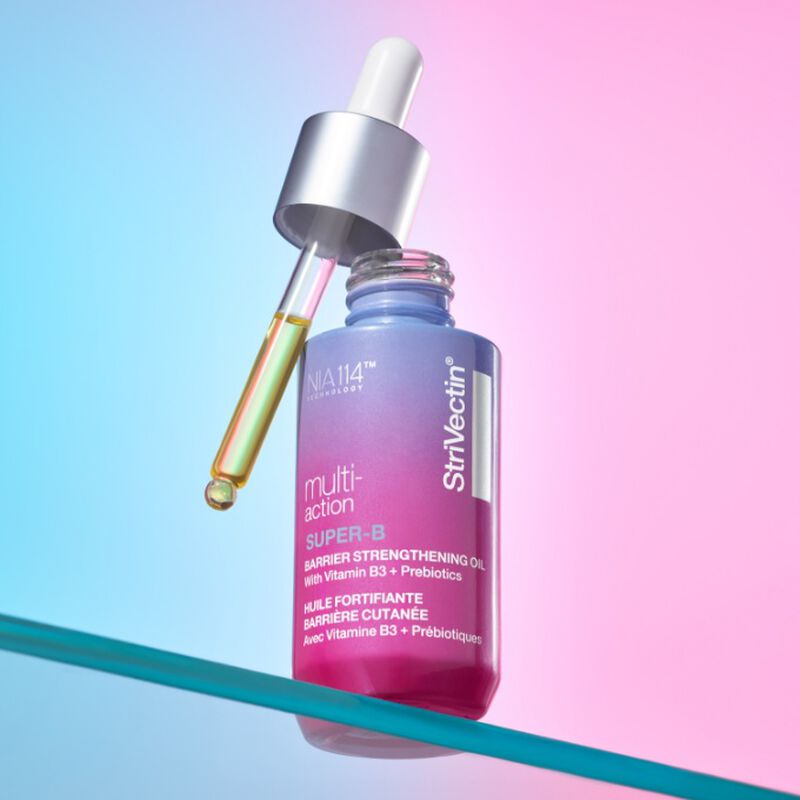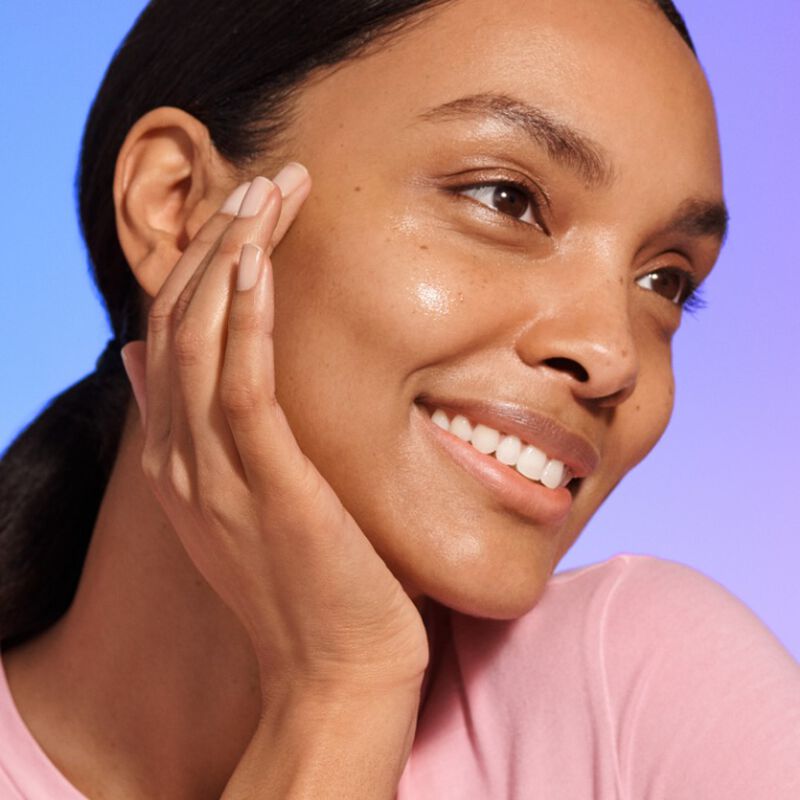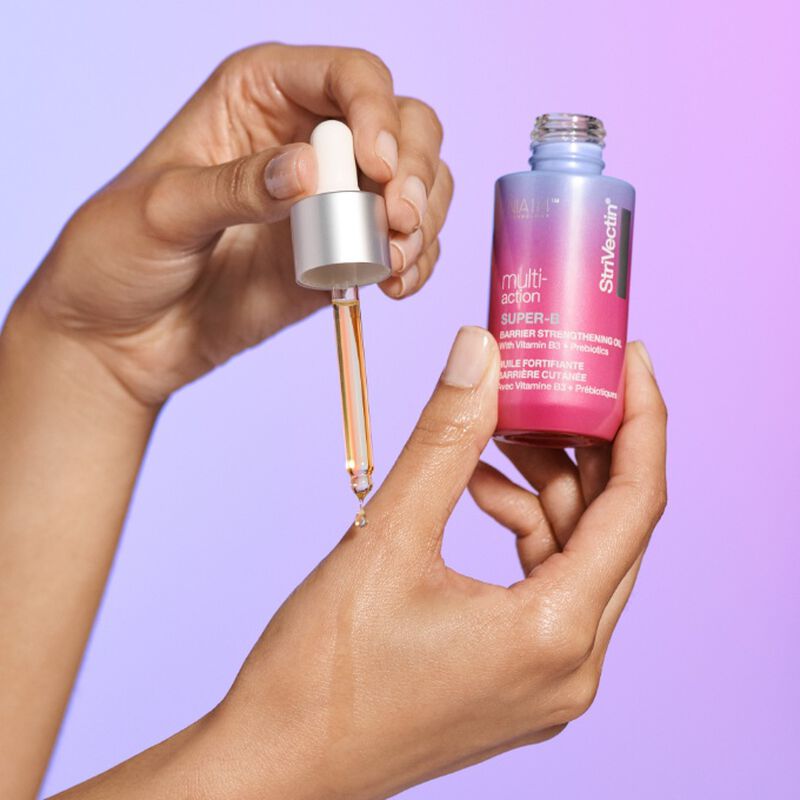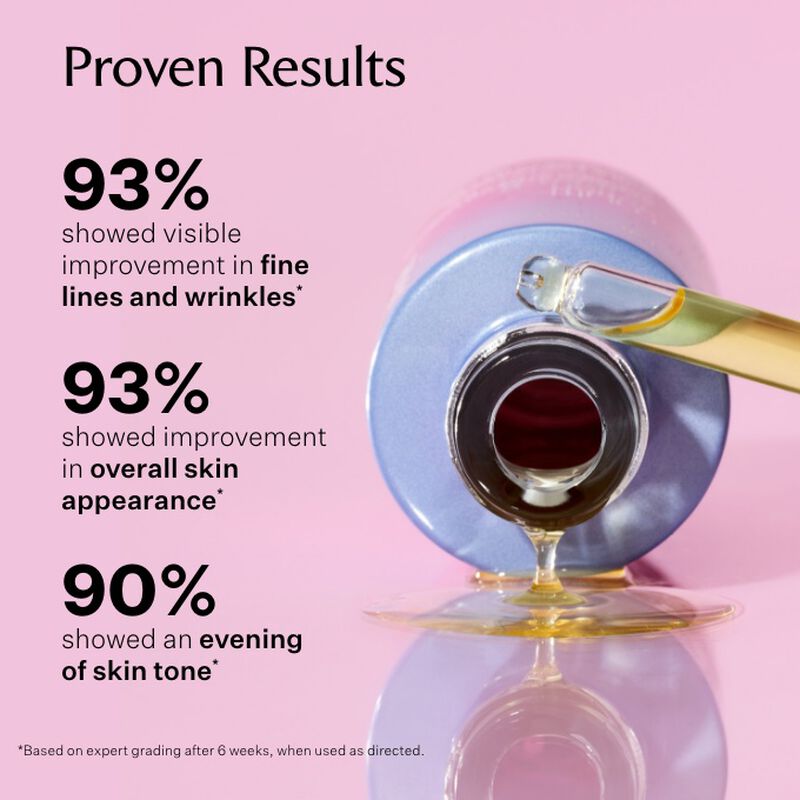 Multi-Action
Super-B Barrier Strengthening Oil
With Vitamin B3 & Prebiotics for a visibly healthy, glowing complexion
LIMITED TIME ONLY! Free Shipping With All Orders
93% showed visible improvement in fine lines and wrinkles*
*Based on expert grading after 6 weeks, when used as directed.
93% showed improvement in overall skin appearance*
*Based on expert grading after 6 weeks, when used as directed.
90% showed an evening of skin tone*
*Based on expert grading after 6 weeks, when used as directed.
Prebiotic Power
Ultra-nourishing, non-comedogenic face oil features a first-of-its-kind, oil-based prebiotic blend that balances skin's microbiome – a component of skin which plays a positive role in helping to maintain a healthy skin barrier. In combination with StriVectin's barrier-strengthening NIA-114™, a patented form of Niacin/Vitamin B3, multiple signs of aging are addressed and dry, dull, cranky skin is transformed for a visibly healthy, calm, glowing complexion.
Balance. Nourish. Calm.
Clinically proven to strengthen skin's barrier and balance the microbiome**
Nourishes dry, dull skin
Calms, soothes and visibly reduces the appearance of redness for a more even skin tone
Restores a visibly healthy, glowing complexion​
**Based on instrumentation and assay testing after 6 six weeks of product use
Key Ingredients: Prebiotic Blend, NIA-114™ and Meadowfoam Seed Oil Caprylic/Capric Triglyceride,Shea Butter Ethyl Esters, Isopropyl Palmitate, Squalane, Myristyl Nicotinate, Passi ora Edulis Seed Oil, Plankton Extract, Bacillus Ferment, Rosa Canina Fruit Oil, Cocos Nucifera (Coconut) Oil, Simmondsia Chinensis (Jojoba) Seed Oil, Limnanthes Alba (Meadowfoam) Seed Oil, Avena Sativa (Oat) Kernel Oil, Helianthus Annuus (Sun ower) Seed Oil, Oryza Sativa (Rice) Bran Extract, Helianthus Annuus (Sun ower) Extract, Rosmarinus Of cinalis (Rosemary) Leaf Extract, Quercus Suber Bark Extract, Oak Root Extract, Panthenyl Triacetate, Glyceryl Caprylate, Glycerin, Naringenin, Caprylhydroxamic Acid, Fragrance/Parfum, Tocopherol, Citric Acid, Hydroxycitronellal [ILN 63212]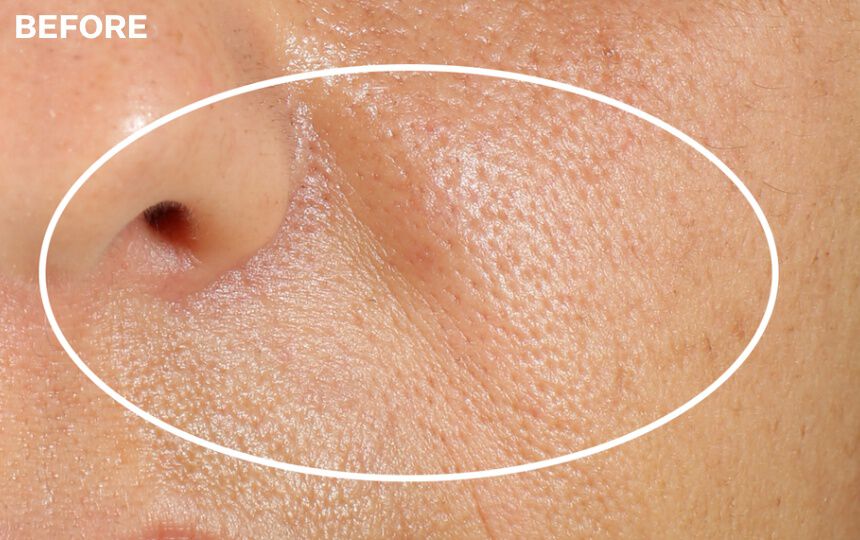 Before & After
*Unretouched photos. Individual results will vary.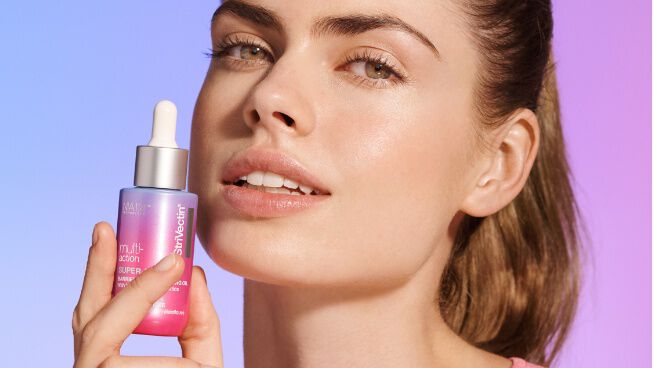 HOW IT WORKS
Step by Step Instructions
1. Apply 1-3 drops to skin.
2. Gently massage into skin until absorbed.
3. Use as the last step in your routine or mix with moisturizer for added nourishment.