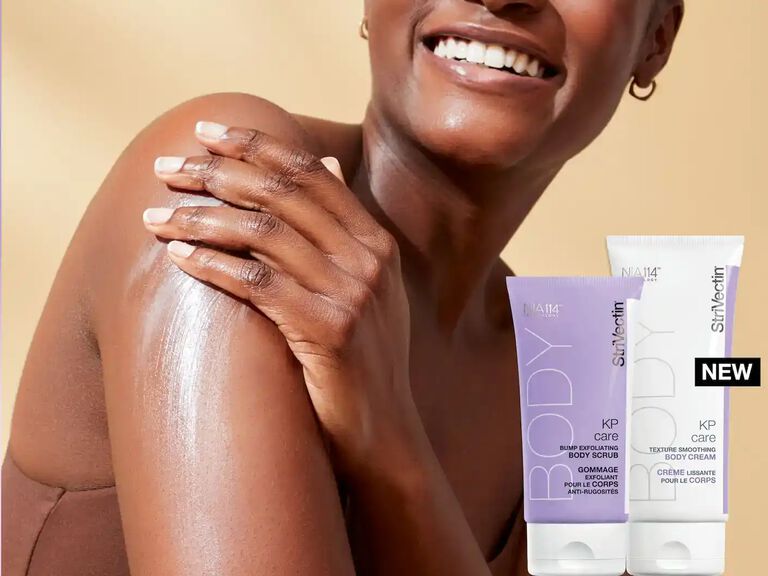 Conquer KP-Prone Skin
Introducing NEW KP Care Body System for improvement in the look of tough, bumpy skin after 1 week.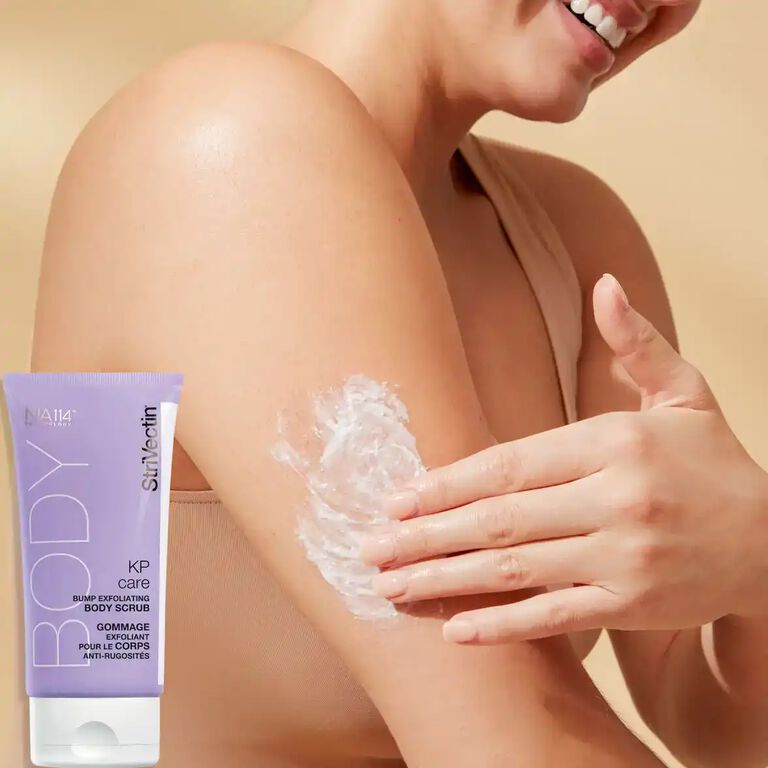 STEP 1: Bump Exfoliating Body Scrub
A combination of Pro-Grade Microderm Crystals & natural exfoliating beads buff away dull, dehydrated, dead skin cells while Lactic Acid gently exfoliates surface skin for increased clarity. Apply to dry skin for best results & rinse away to reveal visibly smoother, softer skin that's prepped & ready for step two.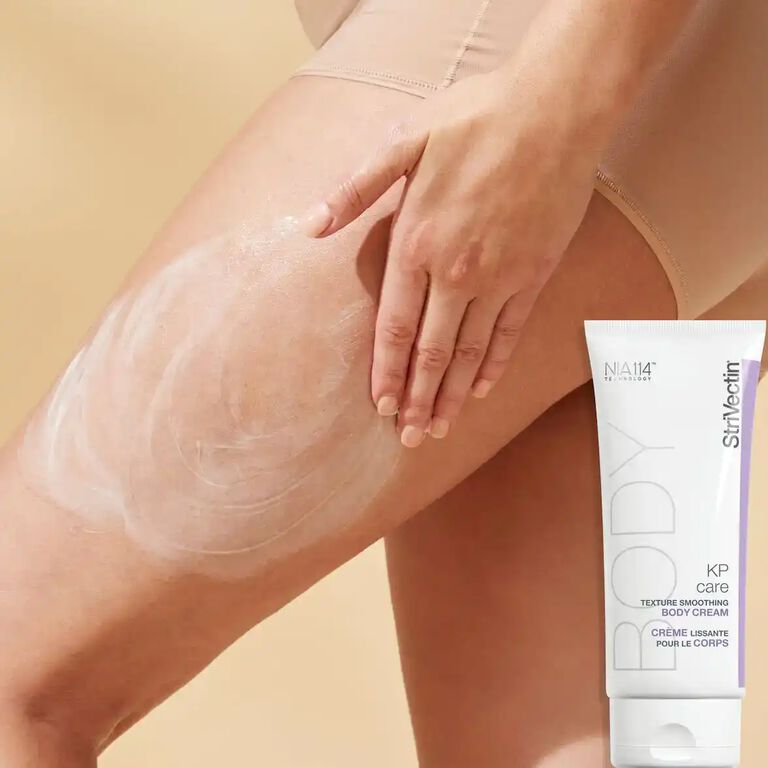 STEP 2: Texture Smoothing Body Cream
Where hydration meets exfoliation. KP-Smoothing Bioferment, an extract clinically shown to visibly address roughness associated with KP-prone skin, also helps to soothe dryness. Be generous with application, using on areas of concern once daily.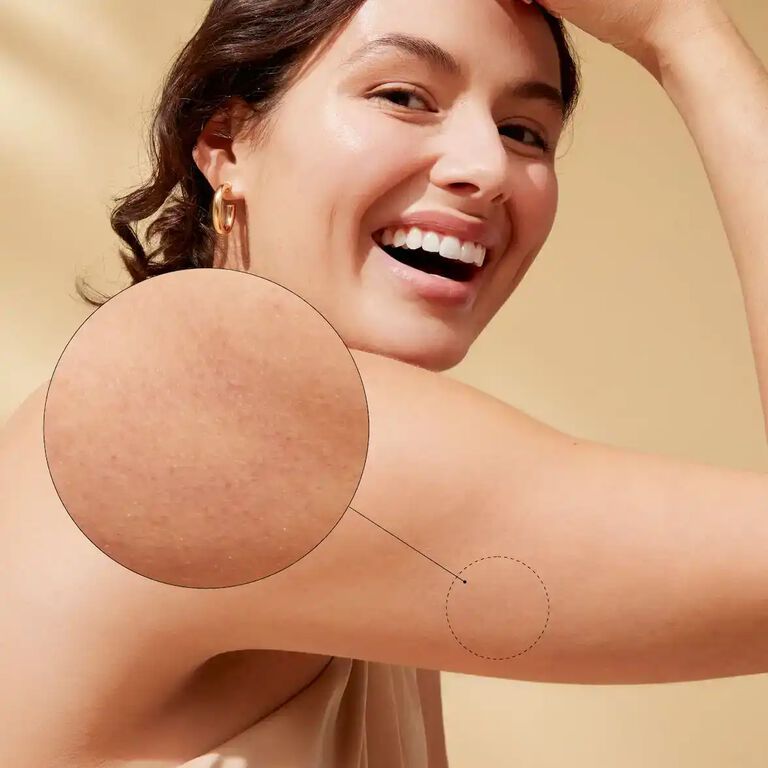 What is KP-Prone Skin?
Also known as strawberry skin or chicken skin, this rough, bumpy texture appears when excess keratin causes ingrowns. The backs of arms, legs, and the backside are the most commonly affected area.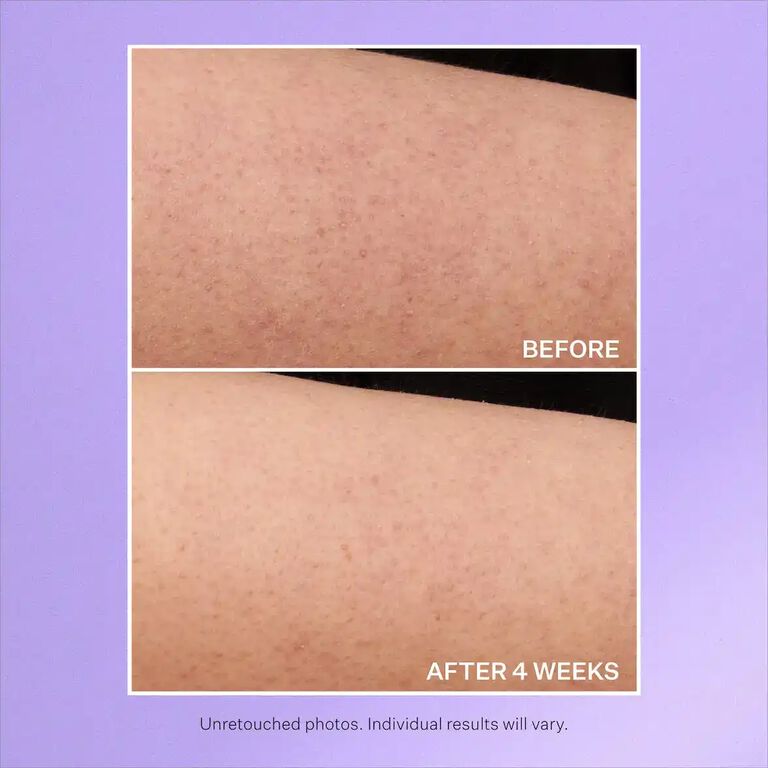 Clinically Proven Results
Unretouched photos using 2-step system. Individual results will vary.
Shop KP Care Body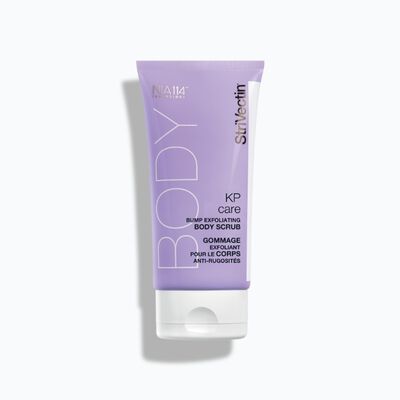 Improve the appearance of rough, bumpy skin texture after 1 week*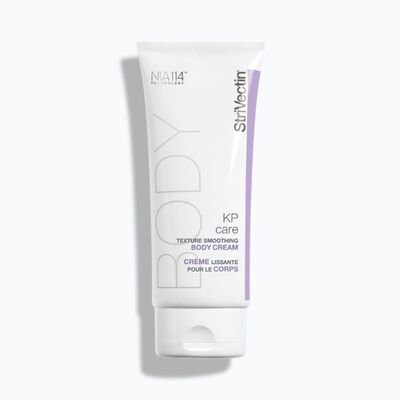 Improve the appearance of rough, bumpy skin texture after 1 week*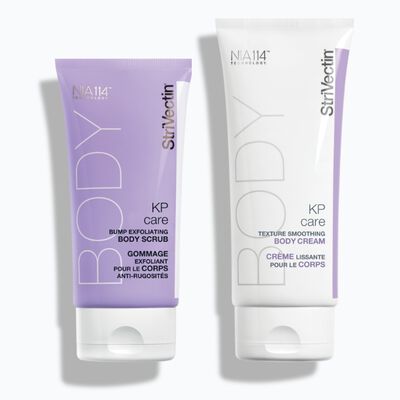 Improve the appearance of rough, bumpy skin texture after 1 week*